Mommy is such a slacker! She's been using this work thing as an excuse for not chronicling my life. I am so much more important than the impact of the American Revolution. When will she realize this?
Not much has gone on since before New Year's. I met my Great Grandma Joan and my Great Aunt Penny. I think they liked me! I am quite a charmer.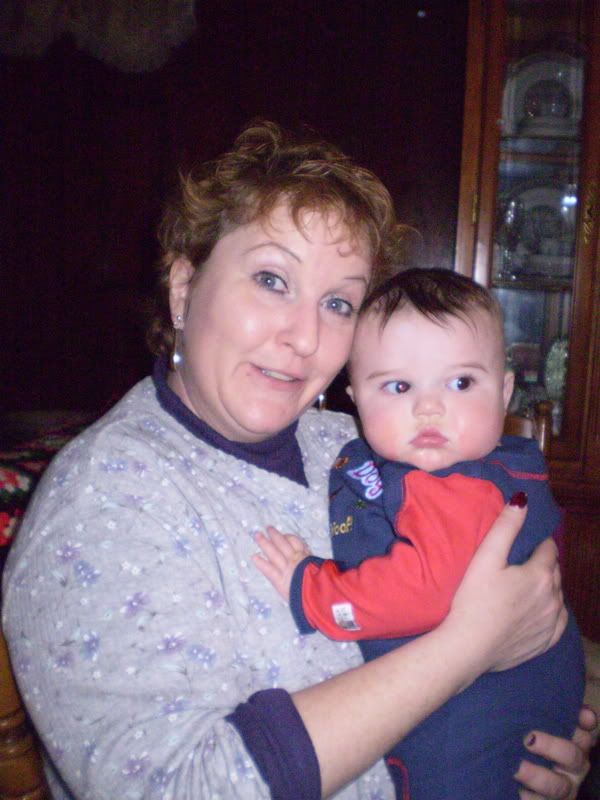 Uncle Roger and Aunt Dannielle FINALLY held me. I had a lot of fun with my Uncle Rog. He is such a card. I just giggle when I see him.
Mommy took me to a basketball game at her school. I thought it was so cool how all the big kids were running all over the place. I loved all the noise and colors. I also loved how all the women flocked to me when I entered the gym. Moms stopped watching their own kids play just to see the famous Dex! Oh - I also got to be in my new stroller Aunt Kate bought me. I now have a much better view of the world. This will help with my world domination plan!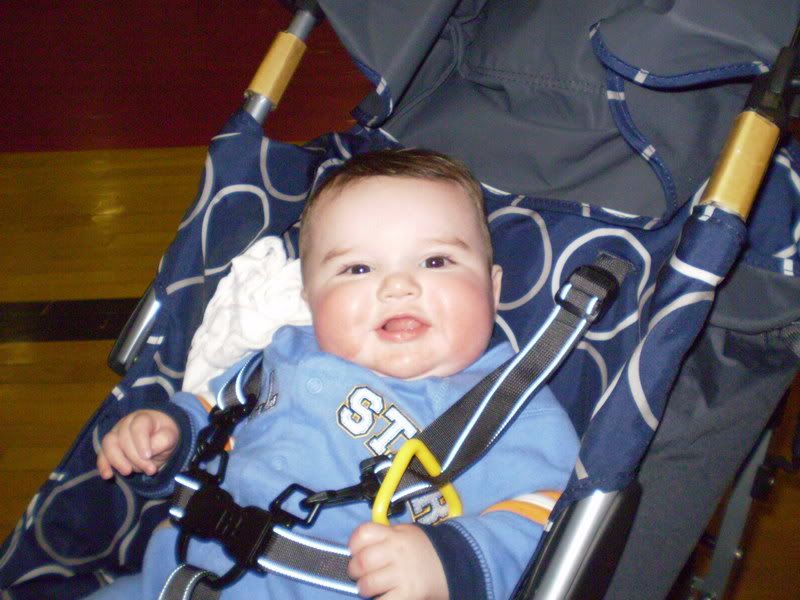 We went to Uncle Jim and Aunt Vicki's for the first playoff game. Of course I wore my jersey and celebrated in my usual fashion.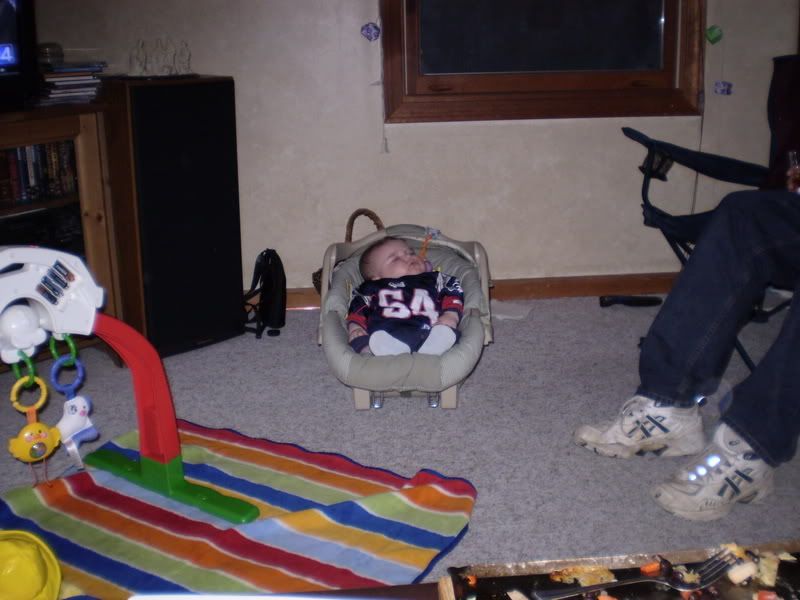 I have been totally working hard at sitting up and if I don't say so myself, I'm not too shabby. I'm getting my first tooth (it started to break through on January 7th). It's about halfway in and then I can eat steak!! (That's what Grammy keeps saying to me). Right now I just like eating Mommy's fingers.
Other than that - I'm just working on being cute!!!