That is what I have been saying all week! I have no idea what they mean but Mommy and Daddy sure get excited when I say them. Guess what else I did this week.....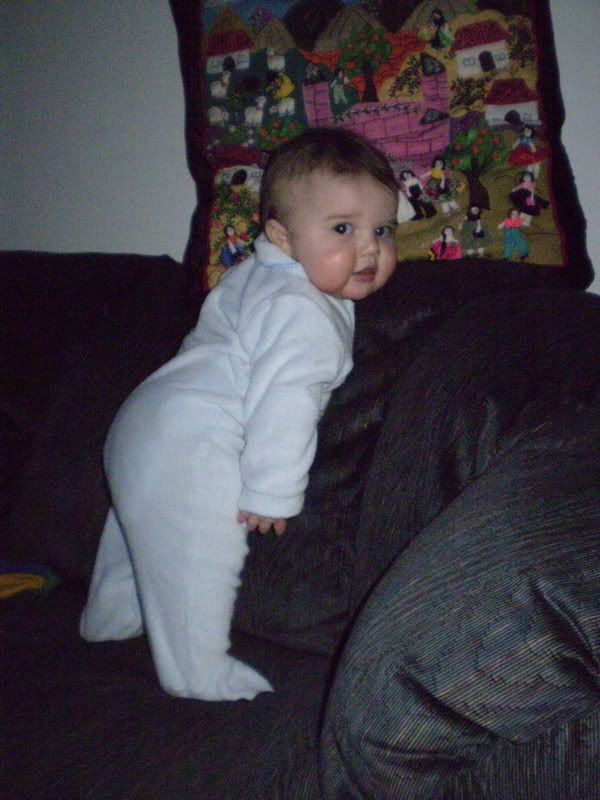 Yup! That's me standing by my lonesome. Mommy thinks I have the strongest legs in the world.
My two teeth are almost fully in but I am still teething like a maniac! I chew on everything!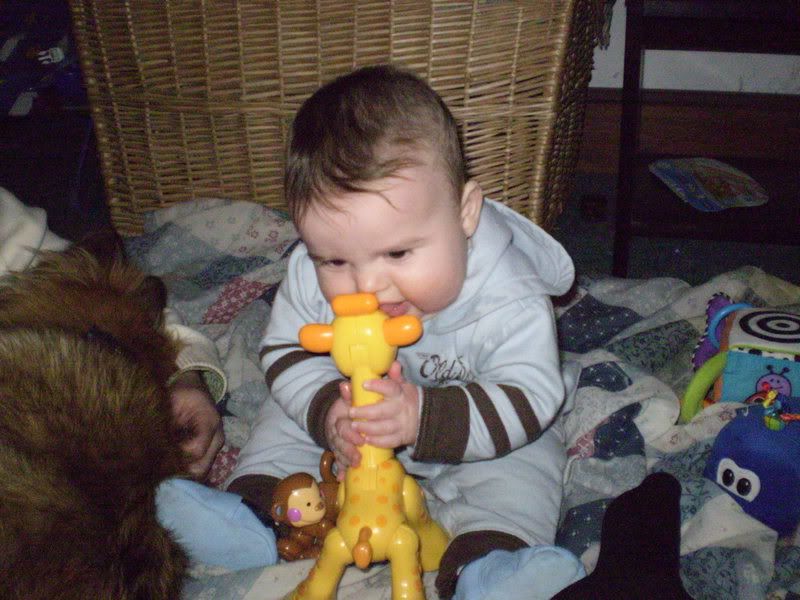 We got snow last night so stay tuned for pictures of sledding!