So much has been going on! Mommy and I had a great vacation! We got to hang out and spend major quality time together. On the Thursday of Break, we had lunch with Aunt Merry, Aunt Titi and Ryan! It was so much fun! I just sat there staring at all of them but Ryan and Eco looked like they were having so much fun. I can not wait till I can run! Heck, I can't wait till I can walk!
On the last day of vacation I decided to give Mommy what she's wanted for four months. I finally rolled! I can now consistently roll from belly to back! I keep trying the back to belly thing but it's a lot harder and I get lazy (I mean tired) very easily. I am becoming so independent. Look at me play with my toys.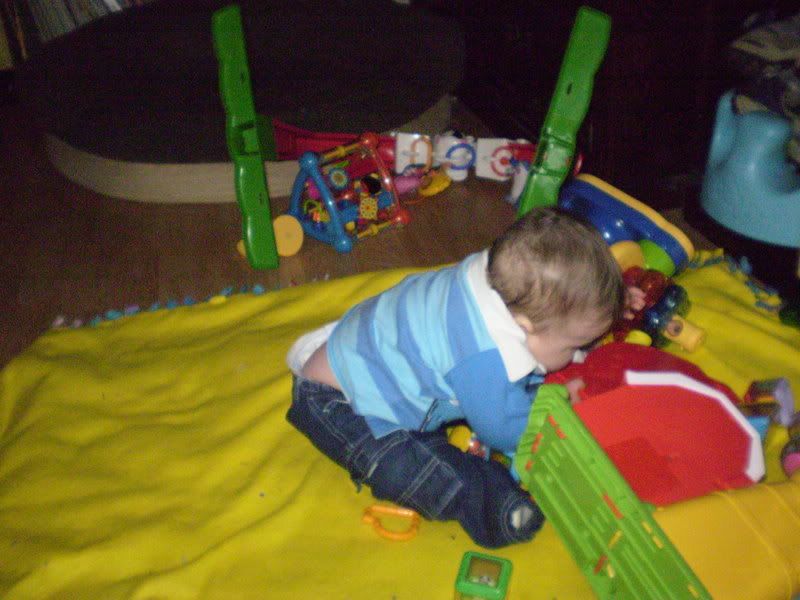 Other than that I have been talking a lot (ba ba ra ra da da) and having tons of fun with my Mommy and Daddy!