I had to write this quick tonight because tomorrow you turn 15 weeks old! This last week has been very emotional. I went back to work on October 2nd and it broke my heart. You get to stay at our house with Auntie Angi and your cousin Kaleb every day so you've had a lot of fun! Mommy rushes home from work everyday to cuddle you in my arms and play lots of games with you.
Milestone-wise, you have been staying the course. You've been grabbing toys more, lifting your head more during tummy time and even rolled over once (we cheated though. You were on a slant so it was really easy for you to pop up on your side. You did kick yourself over though!) Today we were hanging out on mommy and daddy's bed and I was holding you as you were sitting up. When I let go, you sat by yourself for 15 seconds and then for another 30 seconds! Yeah!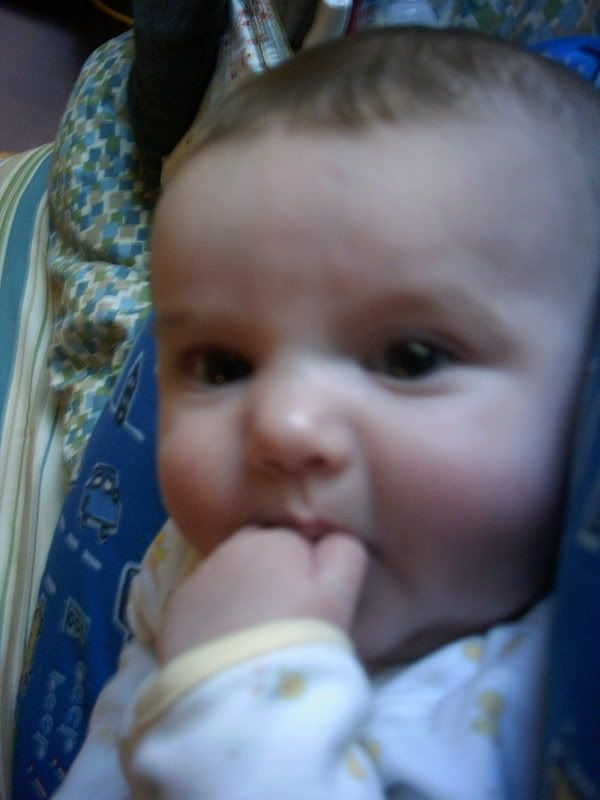 You soooo love sucking your fist and your thumb!
Sometimes you have serious moments (not many!)
You are just too cute!