Yeah! I finally got to meet my Great Bumpa! He turns 80 on January 2nd but for some odd reason the adults decided to surprise him now. I don't get it. I got to meet new family!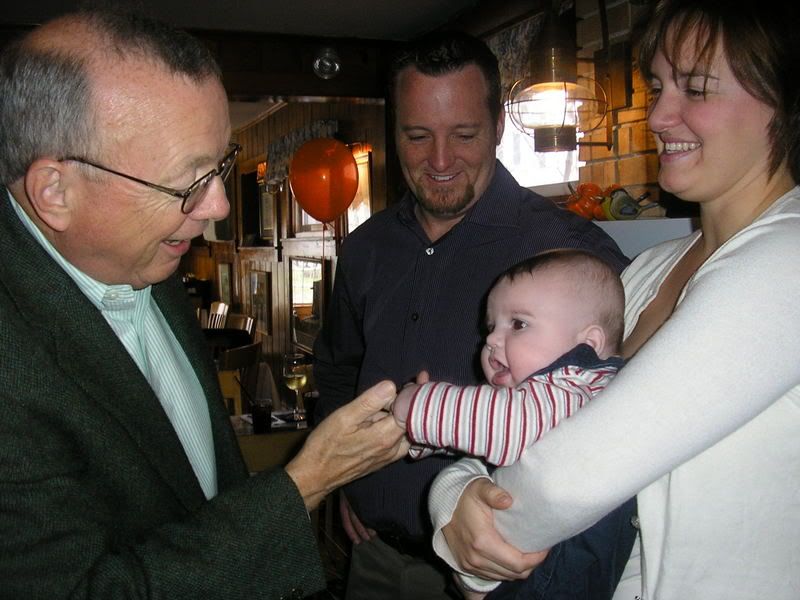 And Mommy loved showing me off!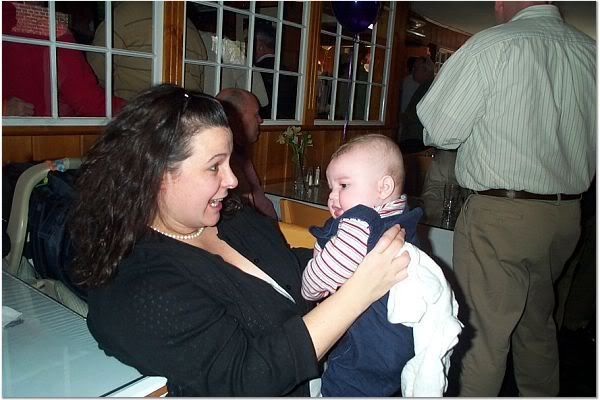 I got really tired an threw up on my Aunt Kate (we didn't take any pictures of that!)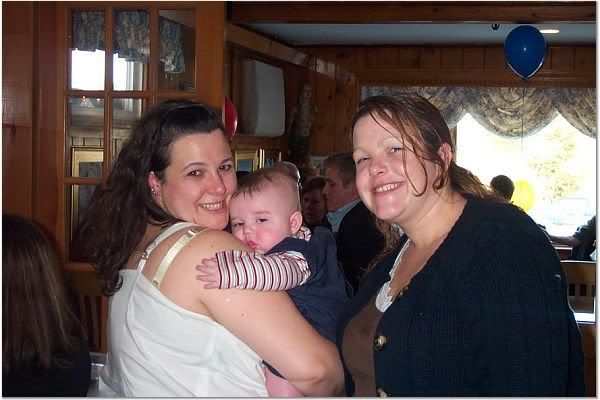 I got to be in my first Murray Family Photo (I'm the little one kicking Ben's head!).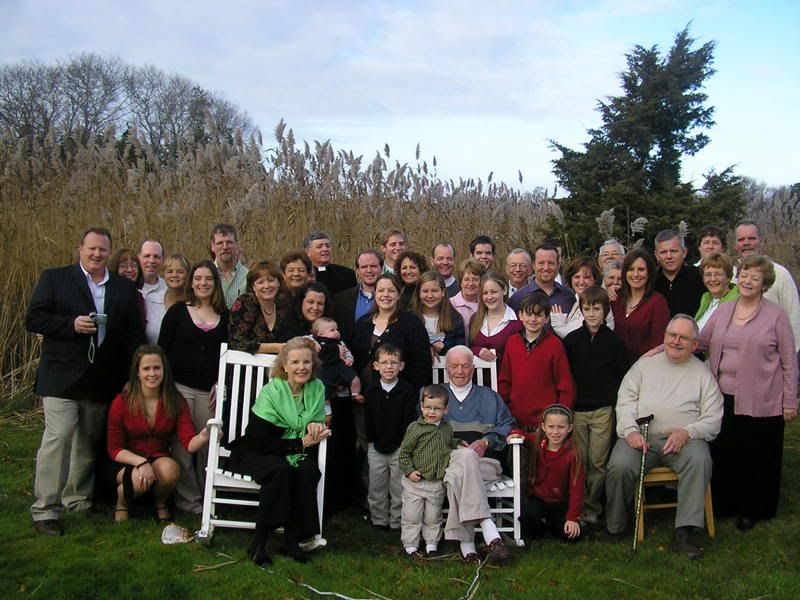 I think my Aunt Katefell in love with me. I think I'm kind of sweet on her as well!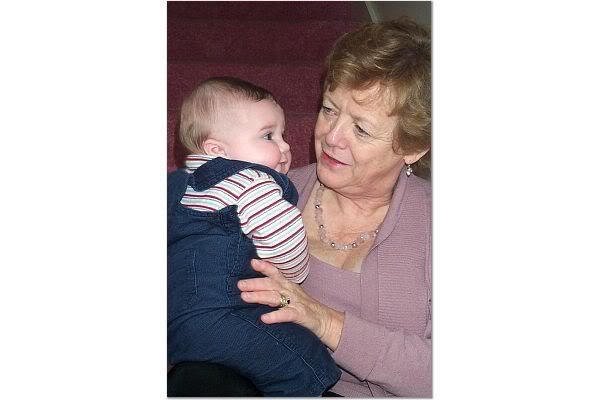 And I think I got my first kiss! Her name is Mia and she's my Mommy's, uncle's, wife's, brother's daughter. I think its legal and not gross!
All together, I had a fabulous day!