My very cool Uncle Bob went to a Monarch's game and bought me a present. I'm not sure how they use it but it's pretty and spins!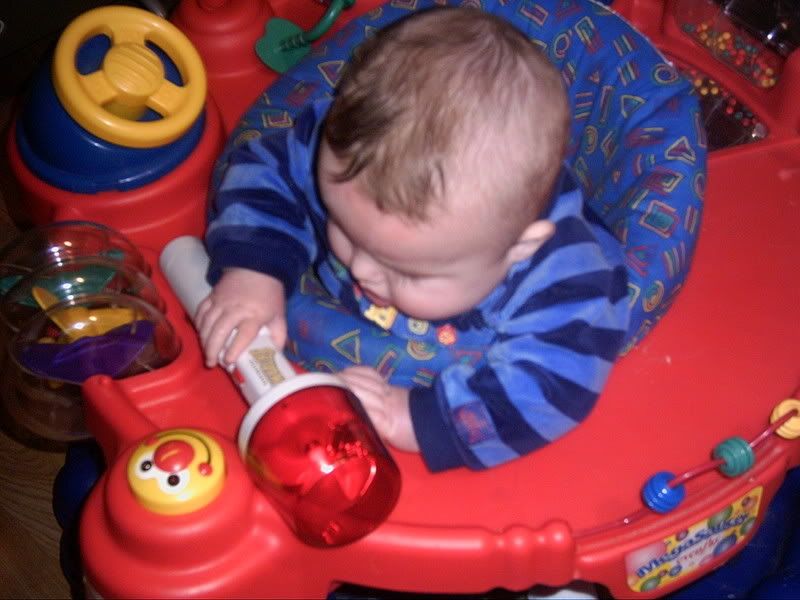 I think I know how to use it! You must put it in your mouth to relieve your teething pain. I find it amazing that they have created so many things I can put in my mouth to ease the pain!
I must admit, I am very happy with Uncle Bob's thoughtfulness! Thanks Uncle Bob - happy teething to me!