That Santa guy came early on Sunday morning and only left one of my many presents. I find that to be a shoddy work ethic but I really enjoyed the present. I got a Teddy Bruschi football jersey. Santa got it big enough so I could wear it over my clothes.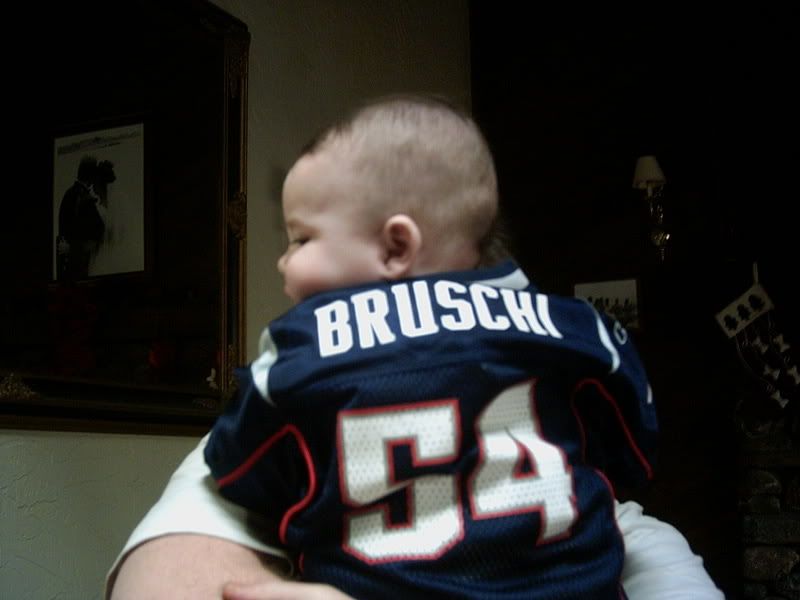 Mommy was excited Santa dropped it off early because daddy thinks when I don't wear Patriots regalia on game day, I'm jinxing the Patriots. I would blame their offense but daddy blames it on the lack of logo apparel on this 6 month old.
Oh, by the way - they won!