Woah! How come nobody told me that Christmas could make me so irritable? Gosh, this holiday thing really screws up your sleep schedule. On the plus side, I got lots of cool plastic stuff. I'm not sure what to do with it yet but it sure is colorful and shines! Mommy and Daddy have been swearing alot as they have been taking the plastic stuff out of the packages. Then they smile alot as they play with the plastic stuff. Maybe the plastic stuff was really for them!
Christmas started on Christmas Eve where i got to celebrate with Grammy, Uncle Rog and Aunt Dannielle. Grammy got me totally cool LL Bean sled and Uncle Rog and Aunt Dannielle got me a Tom Brady jeresey!
Mommy and Daddy got me this cool plastic thing that lets me jump. I have totally decided I want to be a professional jumper when I grow up.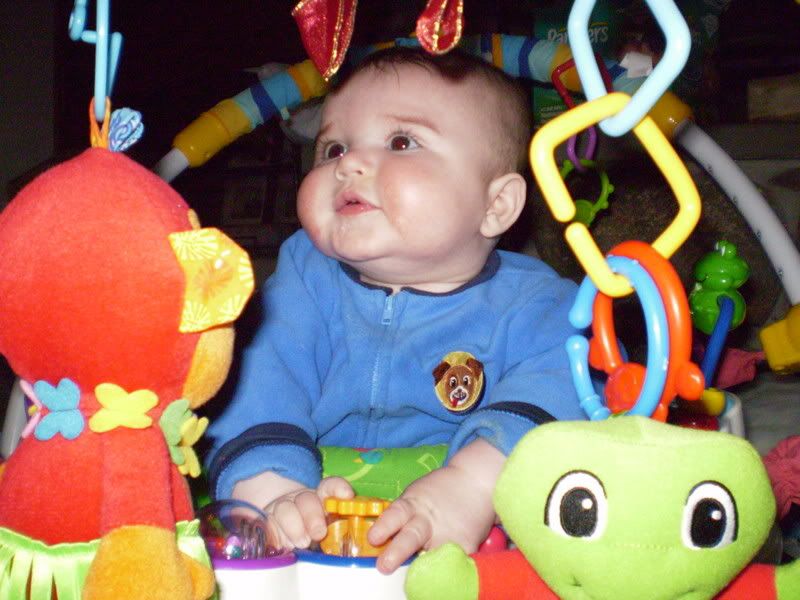 I totally wonder if this thing is too stimulating!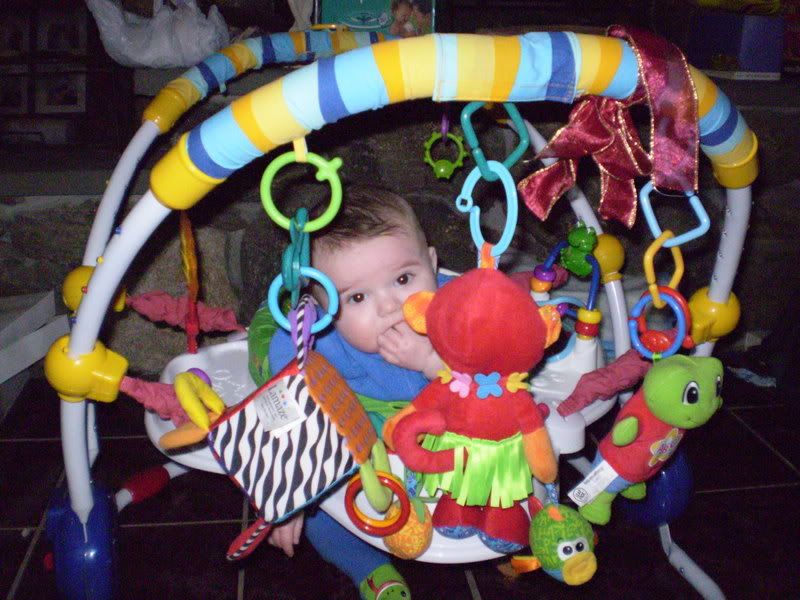 After we opened presents with Eco at home (he got lots of stuff that sqeaks and now lays in ruins all over Mommy's floors) we went to Nana and Grampy's house. I got tons of stuff but I really wasn't interested in it. I had more fun watching the DVD insignia bounce across the television screen (you are so impressed that I am only 6 months old and know the word "insignia! Mommy's been reading those books to me.)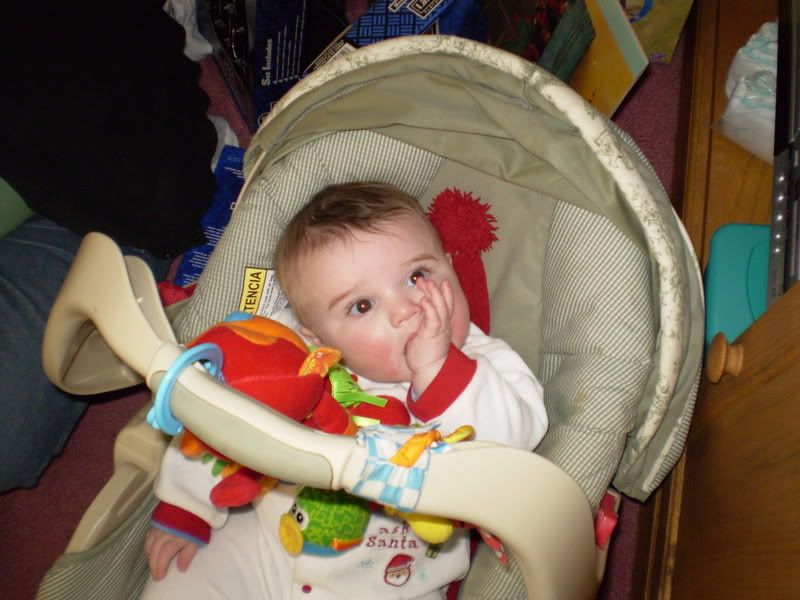 I found out that if you look really disinterested the grown ups will open the plastic things for you. Aunt Kate is great for that. What a sucker - I have her wrapped around my finger!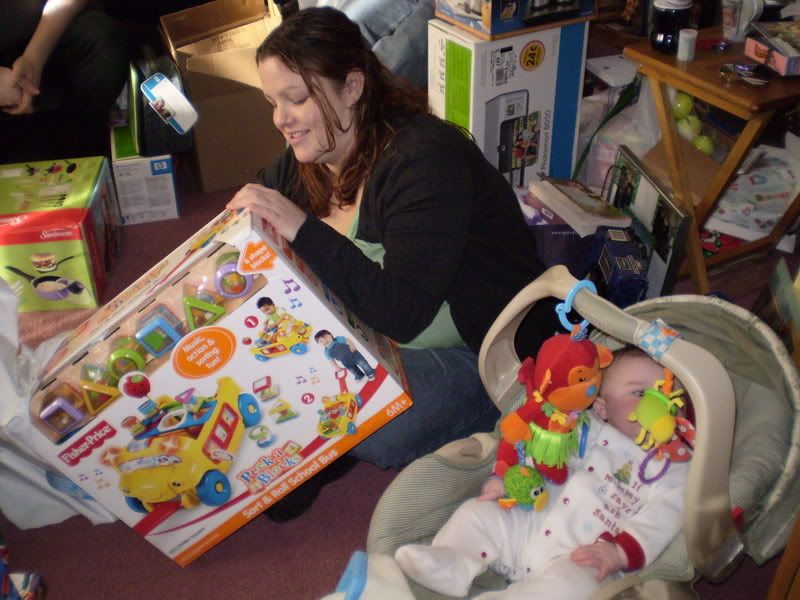 The one thing I found really interesting on Christmas day was the balloon. Oh how I love balloons!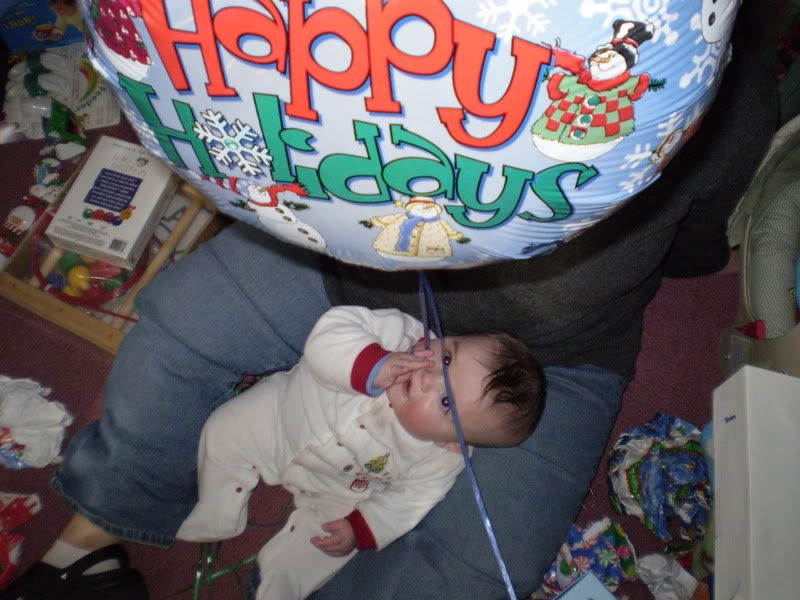 After I had a minor baby melt down Mommy, Daddy and I went home. While Mommy cooked dinner, Daddy and I decided to watch football together (Is this how all men watch football?).
I got some really cool toys including my very first computer from Aunti Chris in Florida. I was so excited to use it I got drunk first (just kidding...thats mommy's sense of humor breaking through...bad mommy).
The day after Christmas my Grammim and Grandpa Bill came to see me. They brought me a really cool highchair. I love it so much because I get to bang my toys against the tray!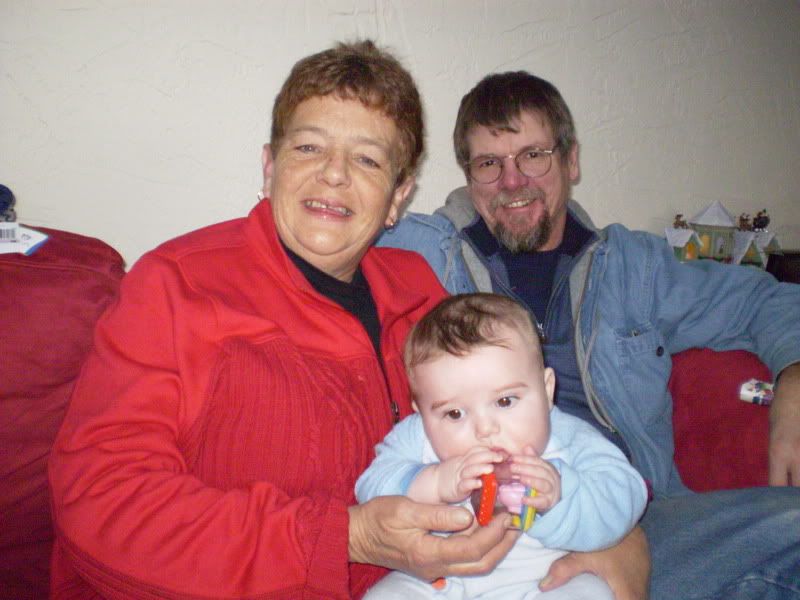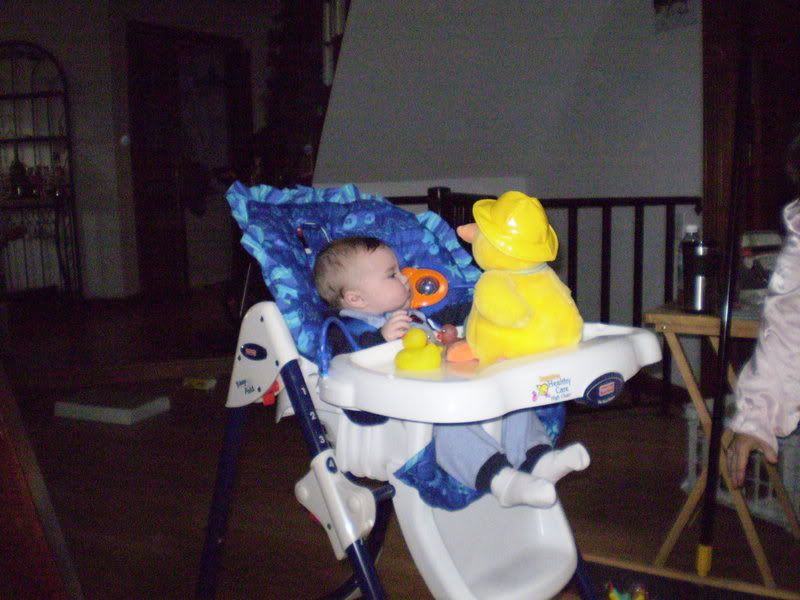 All in all, it was an exhausting couple of days but I found out that a lot of people really love me. Thank you everyone!