Yeah! We finally got that thing that everyone calls snow. It is so cool! Mommy and Daddy had been missing this snow thing and supposedly snow is Eco's favorite thing in the whole world (well, that and pissing Mommy off)! At first the snow tickled my face!
Then I got brave and tried to taste it. Mommy wouldn't let me lick it off of the chair's arms so I had to make do and try to catch it from the sky.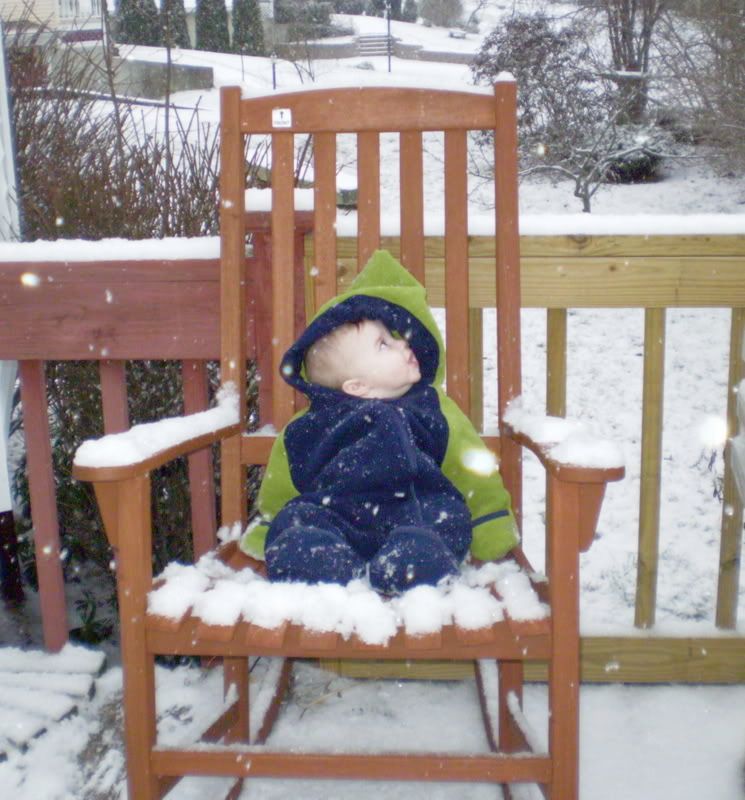 Even when I got inside all I wanted to do was watch this really cool thing they call snow!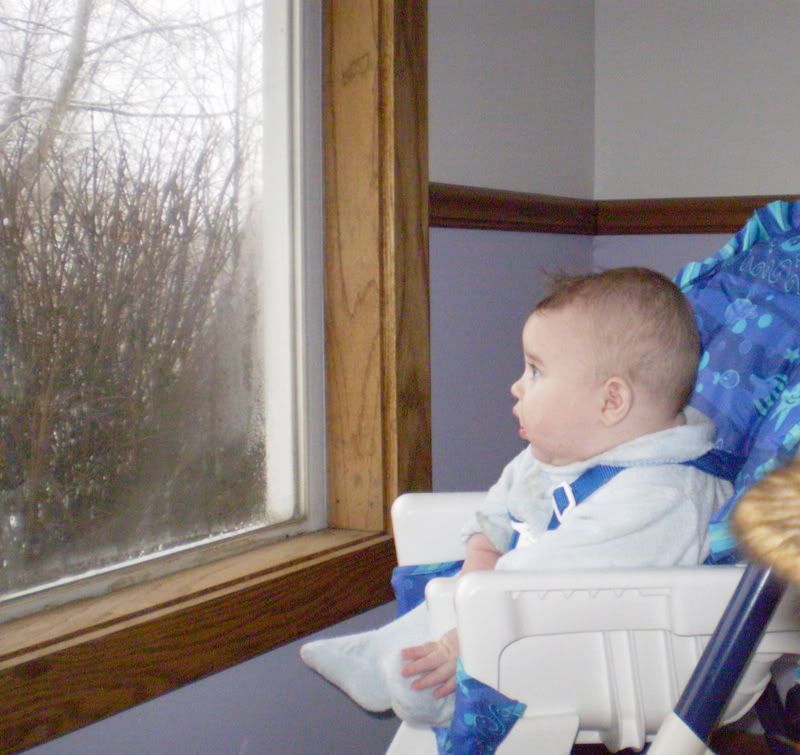 Eco thought I had a good idea and decided to watch the snow with me. Then he and Daddy went outside and Daddy threw snowballs at Eco. That sounds like so much fun! Do you think Daddy will throw snowballs at me?