In honor of Valentine's Day I am going to tell you all the things that I love!
1. I love Snow Days! We finally got one on Valentine's Day and now I know what all the hype was about! It was so cool having Mommy and Daddy home all day. We didn't get to go outside because it was too windy but Eco had the time of his life. Mommy says we need to move to Alaska to make Eco the happiest puppy in the world.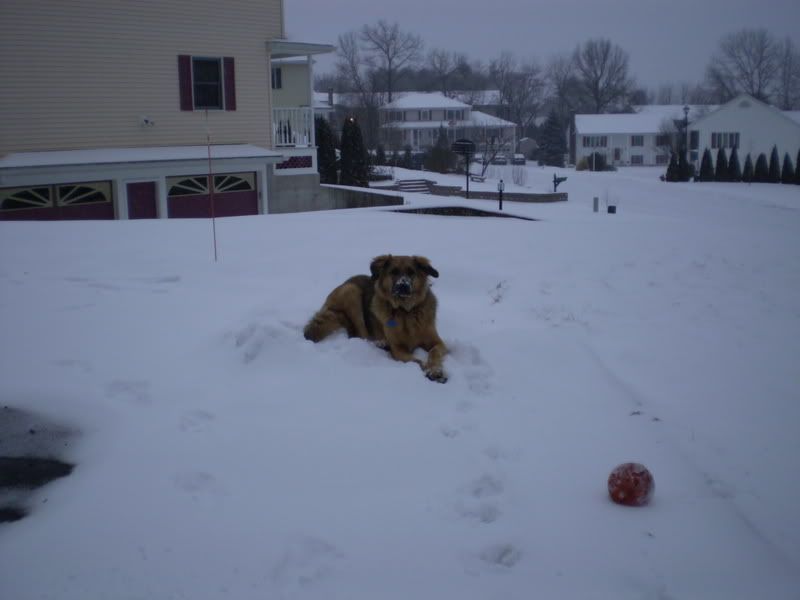 2.Just like my Daddy, I love the remote control. I don't care who has it or what they are doing. I want it! Mommy got me my own remote control but I don't want that one. I want the one that is being used!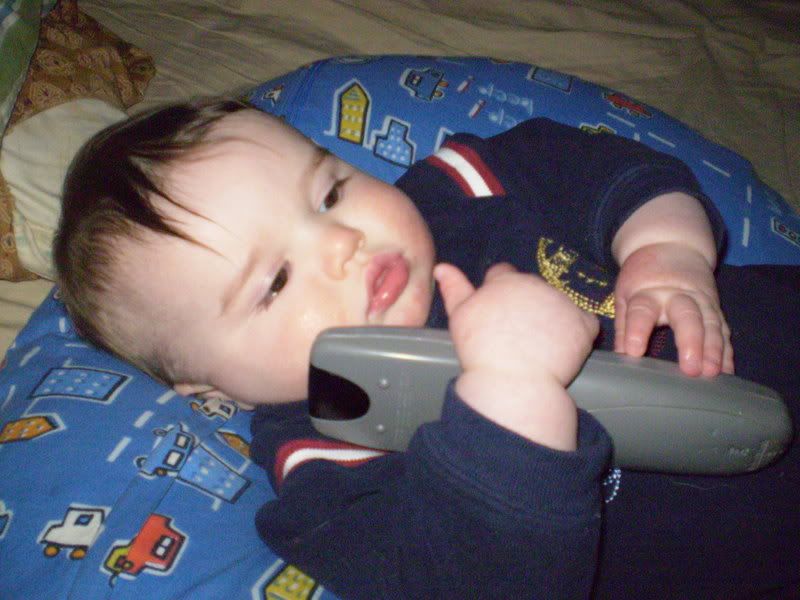 3. I love my Daddy! He is so cool. We laugh and giggle and even take naps together!
4. I love Mommy! She took a day off two weeks ago because she says I'm growing up too fast. We played all day!
5. I love Mommy's new project on Flickr. She's posting a picture of me everyday for one year. We'll get to see me grow!
6. I love to talk! I am no longer a quiet young man. I babble, and babble and babble some more!
7. I love music! Anything that makes music makes me happy. I especially love my Mommy rocking me and singing" Me and Bobby McGee". That makes me sleepy!
8.I love sitting and playing with toys. I am starting to really play with all those cool toys I got for Christmas. I am really starting to reach!
9. I love my feet! We play with my feet every night when Mommy is putting my PJs on me. I'm getting so much better at putting my toes in my mouth!
10. I really love playing with my Mommy and taking silly photos!