Oh yippee skippy! Daddy was on vacation last week and Mommy is on vacation this week and it is time to PAAAAARRRTTYYYYYYY! Of course, the party needs to end by 5:30 because I like to be in bed by 5:45. Sorry, I like my sleep!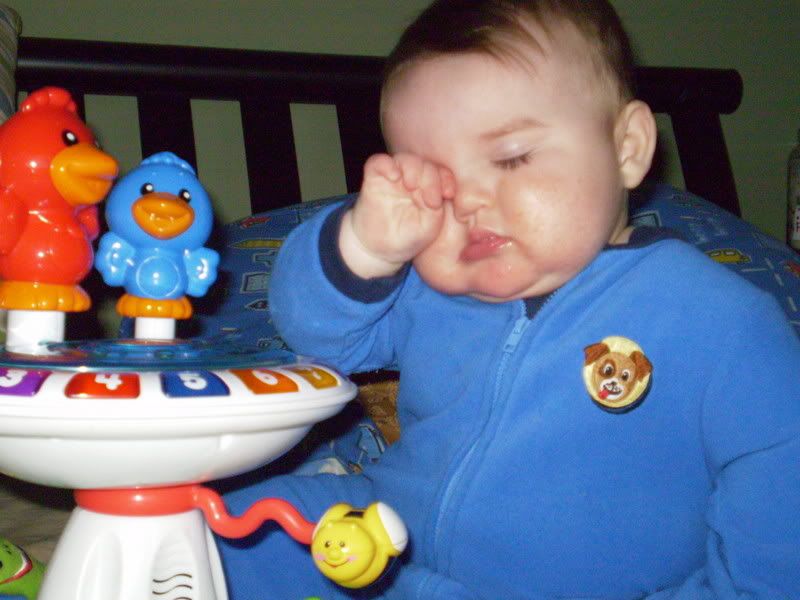 We have had so much fun! Daddy and I built a new kitchen. Of course, he could not have done it without me because I got skills. Mommy and I just like to be silly together. Sometimes I wonder if she is a grown up!
I'm becoming such a big boyand not just in weight, either! Although check out my thighs in this picture. They are ginormous! No that is not pee, it's drool. I still think its better to drool on the bed than pee and I'm sticking to that!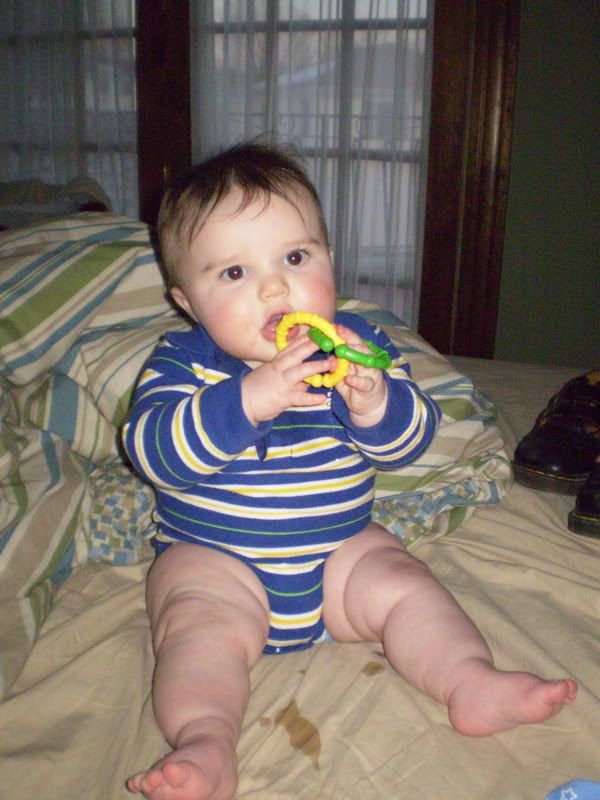 I love music! Grampy thinks I've got talent like Mozart! Mommy htinks its funny I like to play the piano with my toes. Between you and me, it's easier to play with your toes because you don't have to lean over. Give it whirl yourself!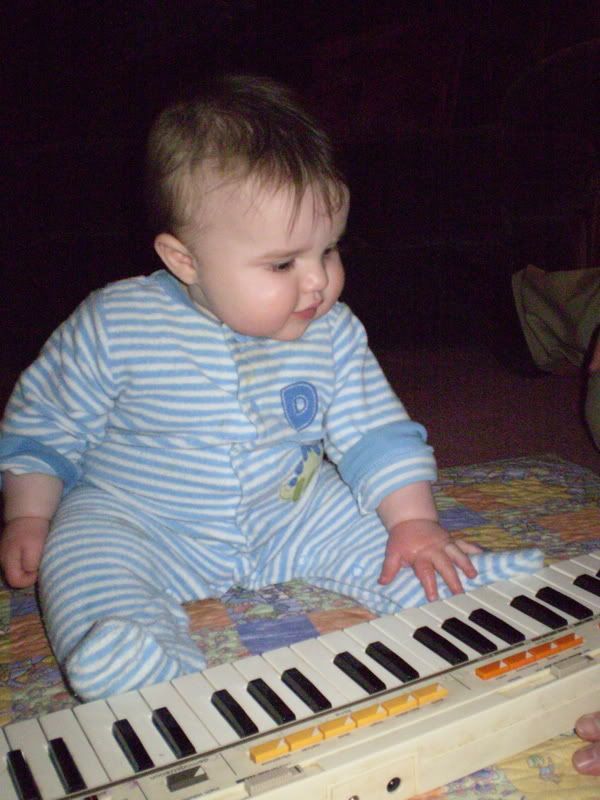 Mommy says I'm really becoming a little man. I'm reaching for my toys so far sometimes I fall on my tummy. I'm getting good at drinking from a sippy cup but I really like my bottle (I know, you're making a "Look at him, of course he likes a bottle" joke. Go ahead, pick on the fat kid!). That's all for now folks!